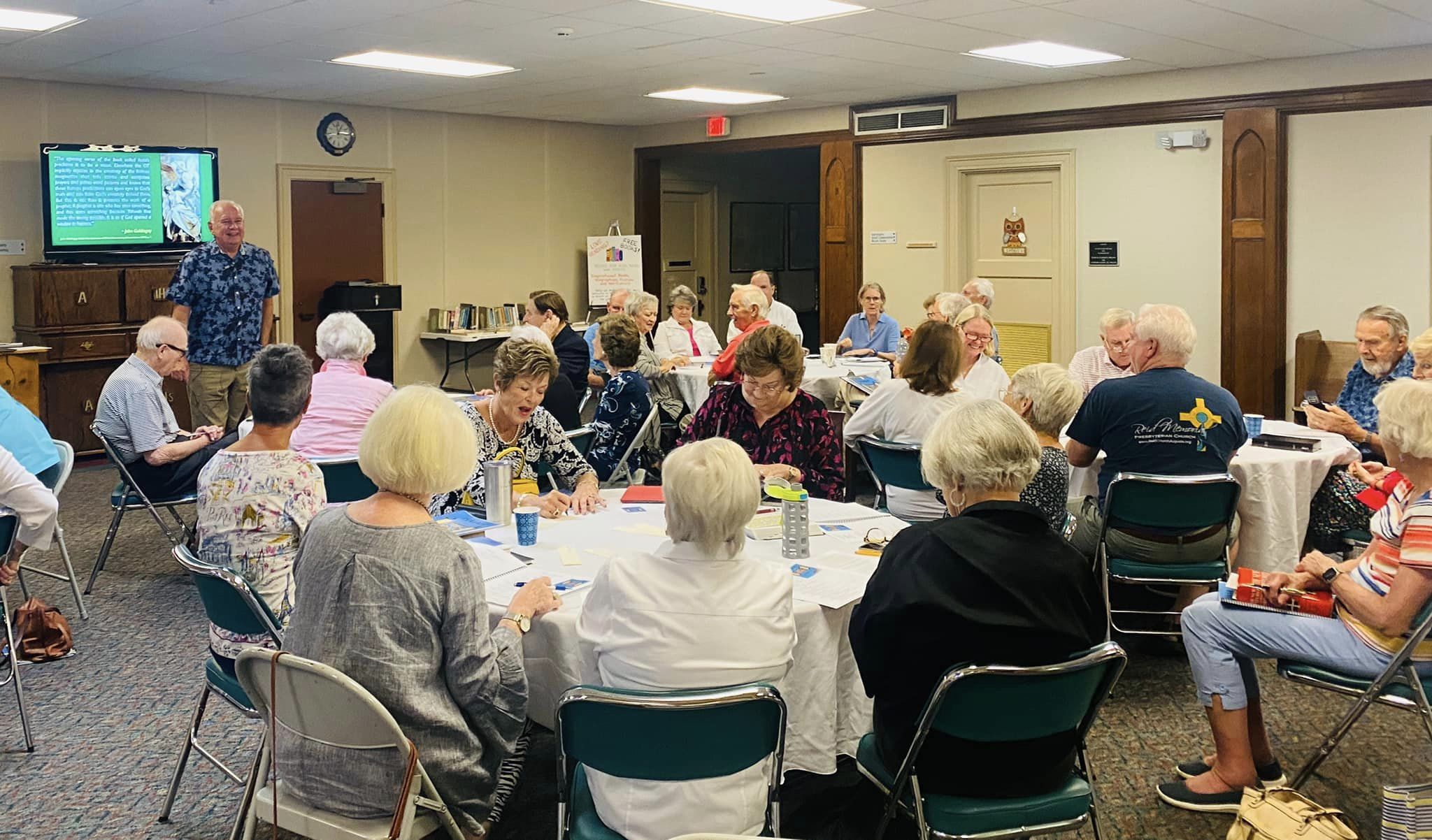 Reid Memorial believes that Christian formation and education never ends, that's why we strive to offer engaging, current, and life applicable opportunities for study and deepening understanding of our faith.
Presbyterians could be described as life-long students. Our denomination has historically, and continues, to place value on spending time in study, conversation, and spiritual formation as an important part of our life of discipleship. To that end, we look for ways to engage that are creative, transformative, and applicable to everyday life.
SUNDAY MORNINGS– 9:30 – 10:15 AM
Fall Adult Ministry Classes: 
Covenant Class
On-going
Sundays @ 9:30
Mary Read Room
Instructors: Bill and Jenny Davison
Life's Sticky Moments (based on the podcast)
Sundays @ 9:30
Room 1
Instructor: Joy Maple
Tuesday Night Bible Study
Begins Sept 13
Tuesdays @ 7:00pm-8:15pm
Fellowship Hall
Instructor: Boyd Lien
Solas (first semester – a study of Proverbs)
Sept 6 – Nov 29
Tuesdays @ 9:00am
Upper Floor, Room 2
Instructor: Nadine
Unplugging the Christmas Machine
Nov 6, 13, 20
Sundays @ 9:30
Upper Floor, Room 3
Instructor: George McCall
Text Time
Mondays @ 10:00
Library
Facilitators: Brandi, Nadine, Boyd
Let There be Wonder: Advent through the Arts
Nov 27 – Dec 18
Sundays @ 9:30
Fellowship Hall
Instructor: Nadine + guest teachers, TBD
Oct 30, Nov 6, 13, 20: 4 week period currently uncovered. It was proposed that we offer a class to celebrate Gratitude, Joy, and Thanksgiving. Nadine & Joy looking into resources
*Other offerings are small groups for Bible study and/or Spiritual formation mostly off campus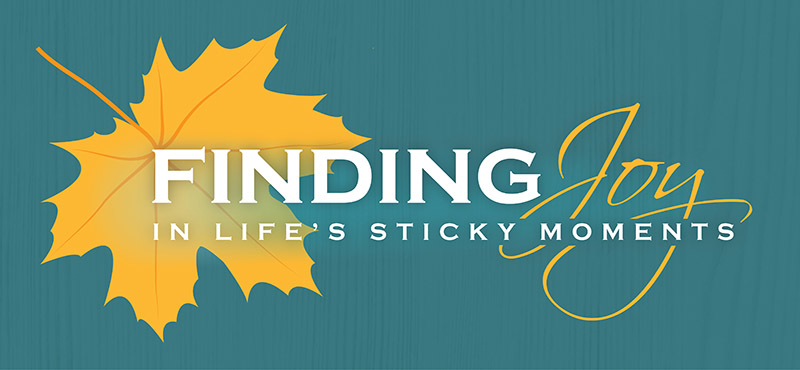 Finding Joy in Life's Sticky Moments
Finding Joy in Life's Sticky Moments is a podcast coming from Reid Memorial Presbyterian Church in Augusta, Georgia hosted by Joy Maple. Joy sits down with women of the congregation to talk about how they've faced and overcome challenges – their sticky moments – and lays an inspiring path for those facing difficult situations to find joy in life's journey.
Join us to explore inspirational stories from strong, faith-filled women. For the full experience video podcast, go to YouTube and subscribe there as well!
Solas Bible Study Class
This long-standing Bible study is led by Rev. Ellsworth-Moran every Tuesday, September – May, at 9:00am in person and via Zoom. This class is serious, but fun with lively conversation, and seeks to engage the Bible both in terms of its historical context and its modern interpretation. Studies generally go by "semester." The Fall semester 2022 will be a study of Proverbs.
Young Women of Faith
Looking for an opportunity to meet and engage over spiritually based studies with our young women of the church, then this group is for you! Topics range from books of the Bible to marriage, family, and women-focused issues. Child care is available.
Ongoing, led by Emma Slater. Wednesdays at 5:15pm in the Mary Reed Room
Women's Small Group Bible Study
Donna Steiner is leading on the topic What Women Fear that Walking in Faith Transforms.
P.W.S.W. (Presbyterian Women Supporting Women)
This group was born out of the traditional Presbyterian Women's circles, but has evolved to follow self-selected curricula and books. Conversation and reflection on the study are major components of these gatherings and the fellowship opportunities are welcoming and lively!
When: 3rd Thursday evenings, 6:30 p.m. September – May
Where: Different members' homes, June – August dinners held at restaurants for fellowship only
Leader: Various circle members, please contact Jamie Driver
Men's Monday Morning Bible Study
This men's group has thrived and grown over the past few years and is known for its thoughtful discussions of faith and theology and opportunities for the men of Reid Memorial to begin their week with encouragement in the Spirit and fellowship.
Meeting virtually for Bible study, Mondays at 6:00am with Woody Belangia leading.
Congregational Life provides opportunities for the entire church family to gather for fellowship such as Church Picnics, Wednesday Fellowship Dinners, Congregational Luncheons, and Reid's Refreshments.
Reid Memorial's Senior Adult Ministry (S.A.M.) has been re-energized and hosts some of the most varied activities in the church, such as Lunch & Learn at the Augusta Museum, painting classes, field trips, concerts, guest lecturers, and meals. This group includes those 55-years young and up and members are encouraged to invite a friend to attend as well.
Activities are on-going. For more information, check the This Week at Reid Memorial emails or contact Emma Slater, SAM co-ordinator.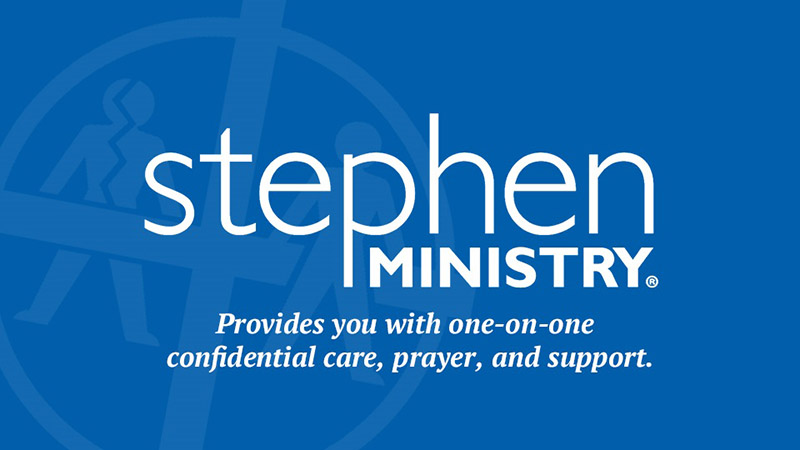 Reid Memorial is a participating Stephen Ministry congregation. This means that we have members who have volunteered to receive over 50 hours of training from Stephen Leaders and are commissioned by the congregation to serve in this important pastor care role. Stephen Ministers know how to walk alongside members who may be struggling with grief, illness, job loss, divorce, or any of the myriad of issues that create distress in our lives, through a caring, confidential, and one-on-one relationship. While Stephen Ministers are not clinical counselors, they can accompany those needing a little extra care and attention as they find their way to spiritual wholeness. Maintaining strict confidentiality allows Stephen Ministers to enter into delicate and personal situations and offer a safe and trust-centered space for that individual to heal.
Who can I talk to about Stephen Ministry?
If you have questions about becoming a Stephen Minister or would like to receive care from a Stephen Minister, you can talk to a pastor or our Referrals Coordinator. You can find more information on Stephen Ministry HERE.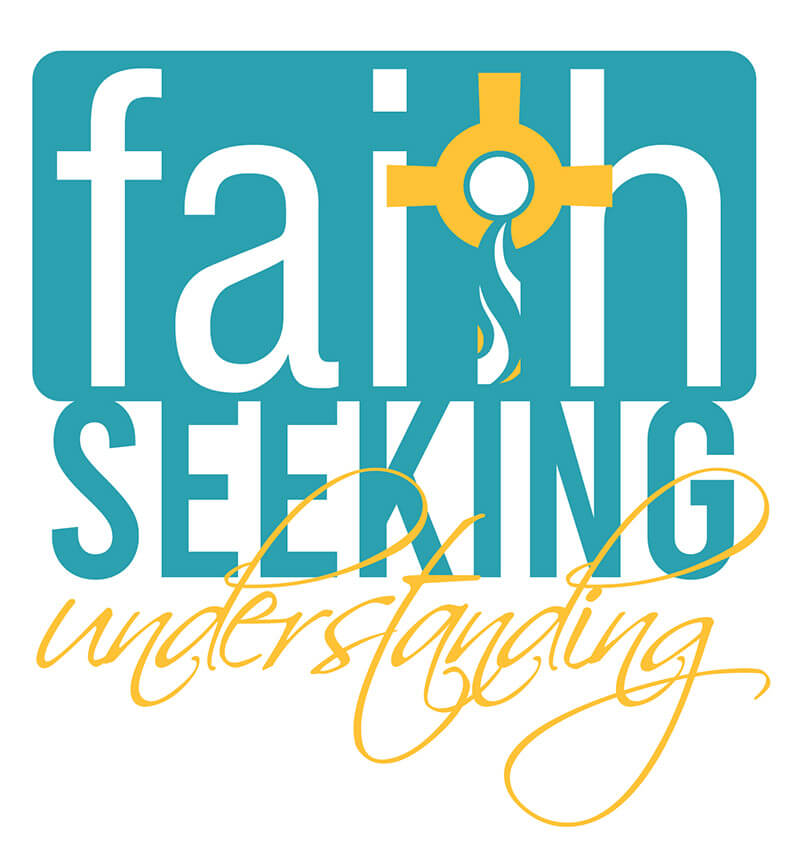 Faith Seeking Understanding (FSU) is an annual event, typically held in January, that brings a theological topic into conversation with our everyday world.  Each year, a speaker is invited to lead us in worship and then expand on their chosen subject through an interactive presentation on Sunday afternoon.   We strive to invite engaging and dynamic speakers with a particular perspective that will spark conversation and thoughtful reflection.  This event is for all members of Reid Memorial as well as the greater community.
Reid Memorial is re-envisioning a social ministry for those who are past college but not ready to retire! Those in-between years with kids and careers and transitions. This group meets for social events either at members' homes or "field trips" to Greenjackets games or other outings. Stay tuned for new events for this group on the Reid Memorial Calendar in coming months!
We welcome you to come worship with us.