May 8, 2022
Sunday Worship


10:30am in person & livestream

John 2:1-11
Dr. Brandi Casto-Waters, preaching
Covenant Sunday School Class
Join Bill Davison in the Mary Read room
(in the Children's Wing)


this

Sunday at 9:30am
for an exploration of the Gospel of Luke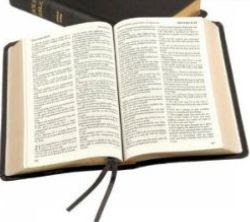 JOIN US FOR TEXT TIME!
Mondays, May 10th, 17th and 24th
10:00am
Reid Memorial Library
Text time is an informal conversation about the Biblical text
of the current and upcoming sermons.
May 22nd is Graduate Sunday!
GAP Needs You
May 29th
Reid hosts the evening meals that feed the homeless at GAP Ministries whenever there is a "5th Sunday" in the month. Our next opportunity to serve is Sunday, May 29th . Please come join the Reid team and become a part of this rewarding ministry. We need spaghetti casseroles, bread, salad, desserts, drinks, and servers.
If you would like more details, contact Dixon Revell at dixon.revell@gmail.com or 706-829-2782.
Volunteers Needed
We are looking for operators to assist the sound technician on Sunday mornings and additional services. No experience necessary. Training will be provided. If interested, please contact us at rmacey@reidchurchaugusta.org
UPDATE YOUR DIRECTORY PHOTO


Sundays after services in May
Fellowship Hall
The Outreach Committee, led by Linda Boyd and Linda McCall, will be collecting photographs through the month of May in order to compose a new updated directory. Volunteer photographers will be taking pictures after church in the fellowship hall.
Please stay after church and update your family pictures.
Or you may submit your own to photos@reidchurchaugusta.org.
Also, in regard to pictures...
We would love to share your church activities pictures with our Reid Memorial family and community. If you have any pictures you'd like to share with us, please send them to:photos@reidchurchaugusta.org.
Women's Connection Conference
August 12th-14th, 2022
Montreat
Claimed for More:
Wholehearted Living When We Are All Out of Sorts

****
SOLAS CLASS
Tuesdays @ 9:00am
in the upstairs corner classroom and via zoom.
**
We are currently studying Leap Over a Wall
(looking at the life of David)
by Eugene Peterson
Next Meeting: Monday, May 9th at 6:00p.m.
Reid

Memorial Library
Parnassus on Wheels by Christopher Morley
The Communion Guild
is looking for new members!
If you are interested in helping set up for monthly communion please contact Shawntel Parker at 706-829-0629 or
sparker@comcast.net
.